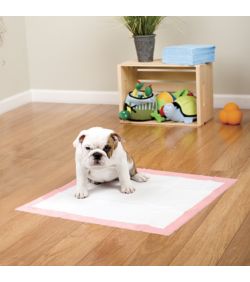 Have you recently adopted a new pup or looking to do something special for your dog? Dogs love being pampered and certainly love being eco-friendly. Having eco-friendly items for your dog is great because many products are made from either recycled materials or are organic but most importantly it lets your pup know that you love them. Here are four eco-friendly ideas for lowering your pup's carbon pawprint.
Organic and natural pet food: Instead of purchasing your usual dog food try giving your dog organic food. We often consider what foods we put in our own bodies, now its time to think twice about the food going inside your dog. Having your dog eat organic will promote their health and well-being and it can even improve their appearance. Organic pet food can make their coat softer and shiner and all around healthy! So, pick up some organic pet food and show your dog how much they mean to you.
Biodegradable waste bags: Picking up after your dog is never fun but it can be eco-friendly. Instead of using regular grocery bags to pick up after your dog try using biodegradable bags. These are great for the environment and a great alternative for eco-friendly pet owners. Since they are biodegradable they will decompose faster and easier than non-biodegradable plastics.
Organic pet beds: Dogs love being comfy and will definitely love being comfy and eco-friendly in an organic bed. This is the bed that your dog or cat dreams about. What's better than knowing that your baby is sleeping in the bed that he or she really deserves? Sleeping on a comfy organic bed will allow your dog to rest easy and have more energy for playtime. Not only is this bed good for your dog but it is also good for the environment. The Comfy Organic Pet Bed is made with a removable organic cotton cover so it's super easy to clean. The guts of the bed are eco friendly, too. The cushion is made from 100% recycled plastic bottles. Available in Ember, Gold, or Basil the bed is available in 4 sizes.
Eco-friendly pet toys: Why not spoil your pooch with eco-friendly pet toys. Eco-friendly toys are proven to be safe and are tested to make sure they can handle rough and tough play from your beloved animal friend. Most eco-friendly toys are non-toxic and can be easily recycled making it an eco-friendly must have for your friend.
These are just a few ideas for making you and your dog more eco-friendly. Being eco-friendly is fun and great for the earth. Having eco-friendly products for your pet shows your love and willingness to save our planet.